Our roofing repair contractors go the extra mile to take care of your home or business.
Have you ever dealt with roofing repair contractors who were willing to go the extra mile to take care of your residential or commercial roofing needs? That's what you'll find when you reach out to us at Aztec Roofs. We have become a preferred, trusted source for roofing repair in the Cape Coral, Florida area because of our can-do attitude and genuine concern for our customers.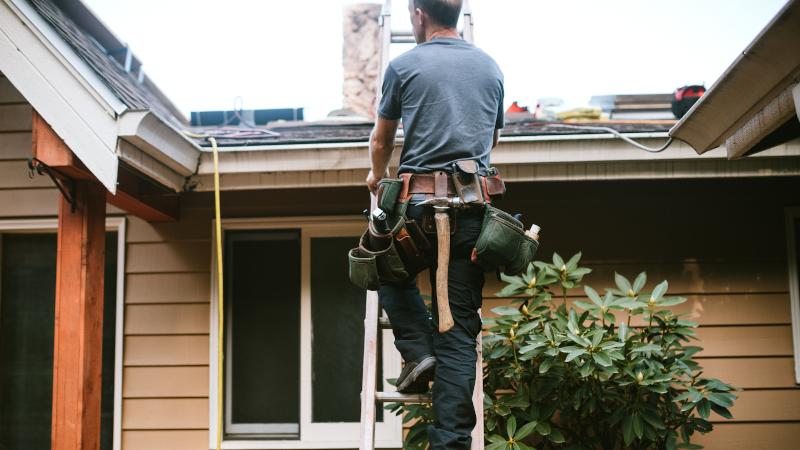 One way that we go above and beyond is our willingness to provide a temporary roofing solution if you have damage and need a bit more time to schedule the actual repair. We understand that putting the funds together or dealing with an insurance company can take some time. We do not want your leaking roof to cause extra damage in the meantime.
We take our reputation as reliable roofing repair contractors very seriously. That's why we'll always give you all the facts about the condition of your roof so you can make an informed decision about whether to proceed with a repair or put the funds toward replacement instead. If you have been thinking about upgrading your roof anyway, it could be the perfect time to do so rather than spend money on a repair.
Aztec Roofs: Providing Over 40 Years of Exceptional Roofing Services
Our team of roofing repair contractors can repair metal, tile, and asphalt shingle roofing. We always use quality materials to ensure the repair holds and extends the life of your roof as it should. You can rest assured that any questions you have will be addressed so you are completely satisfied with the results of the repair.
Reach out today by calling or using our online contact form to learn more about our work as roofing repair contractors.
---
At Aztec Roofs, our roofing repair contractors proudly serve customers in Cape Coral, Ft. Myers, Lehigh Acres, Pine Island, Port Charlotte, St. James City, Punta Gorda, and Lee County, Florida.