Our team at Aztec Roofs wants to help you do what's best for your business, and doing what's best for your business always involves keeping your facility in the best possible shape. In particular, it's important to keep the roof in good repair in order to protect the rest of the building from the damaging effects of the elements. In our experience, many people don't know how to maintain a flat roof, which is why we have put together this article to go over the fundamentals.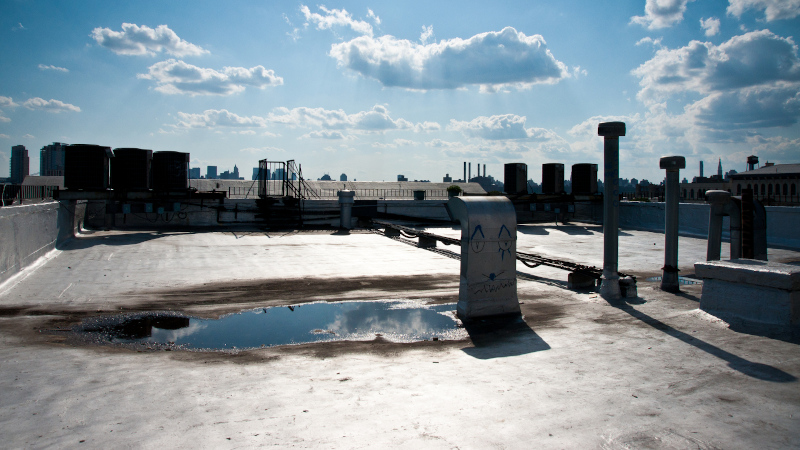 Inspect Regularly- The first step in maintaining your flat roof properly is to inspect it on a regular basis in order to identify potential problems as early as possible. Keep an eye out for blisters or loose seams in the surfacing material, as well as any pools of water. If you notice any of these issues, call our team to get them taken care of right away, before they have a chance to get worse.
Check Drainage- As you inspect your flat roof, pay close attention to any signs of pooling water. All the water that hits your roof should flow into the drainage system and away, so water collecting anywhere on the roof is a sign that something is wrong.
Clear Debris- In addition to inspecting your flat roof, you will also need to keep it clear of debris. As branches, twigs, and leaves accumulate on the roof, they will encourage moisture retention, which can lead to serious damage down the line. By removing this debris, you help keep your roof and the rest of your building safe from this kind of damage.