Hiring a professional roofing contractor for a shingle roof installation project is a great idea for any homeowner wanting a high-quality roof. However, you may not have had a roof installation service before, so you might not know how to prepare for one.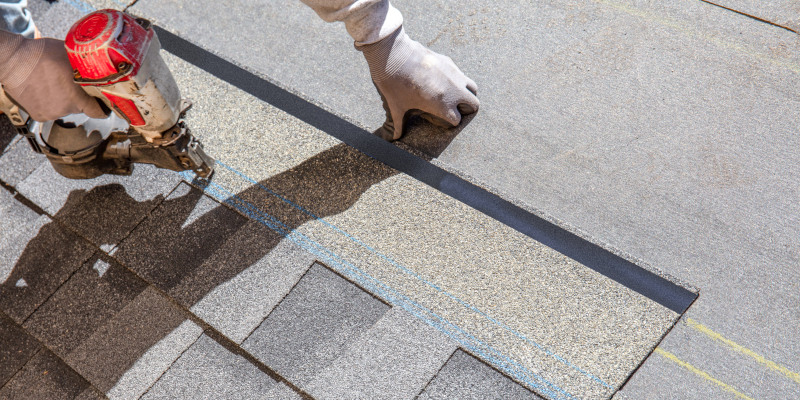 Here are a few tips from our experienced roofers to help you make the shingle roof installation process go as smoothly as possible:
Find somewhere else for kids and pets to go. Children and pets are naturally curious and will likely want to see what's going on during the shingle roof installation. However, they can potentially get in the way and be a distraction, so it's best to find somewhere else for them to be. Taking them to a neighbor or friend's house is a great way to keep them from interfering with the roof installation process.
Keep your home exterior clear. Your roofer will require a lot of room outdoors for your shingle roof installation. New roofing materials will need to be brought in on a truck, and old materials will need to be deposited in a dumpster, so it's best to move your own vehicle, outdoor furniture, and anything else around the perimeter of your house.
Talk to your contractor. Communication with your roofing contractor is key to a successful roofing service. Your roofer will let you know how you can best prepare for the service while also letting you know exactly what to expect. It helps to be informed about the roofing installation process so that you aren't left wondering what's going on.
Here at Aztec Roofs, we offer shingle roof installation services to provide your home with the reliable roof that you and your family needs to feel protected from the outdoors. Call us today to schedule your consultation!