We can provide you with quality tile roof installation for a great price.
If you are in the market for a new roof, we can help. We have been working on roofs in the Cape Coral, Florida area for over 14 years, and we would love to help you with all of your roofing needs. We can help you replace a roof on your current home or build you a roof on a home that is under construction. We can also do roofing on commercial buildings, sheds, detached garages, pool houses, and outbuildings. No matter where on your property you need a roof, we can install it for you. We do all kinds of roofing, including tile roof installation. So if you are interested in tile roofing, we can help. We do excellent work and have excellent prices. We can give you a free quote today.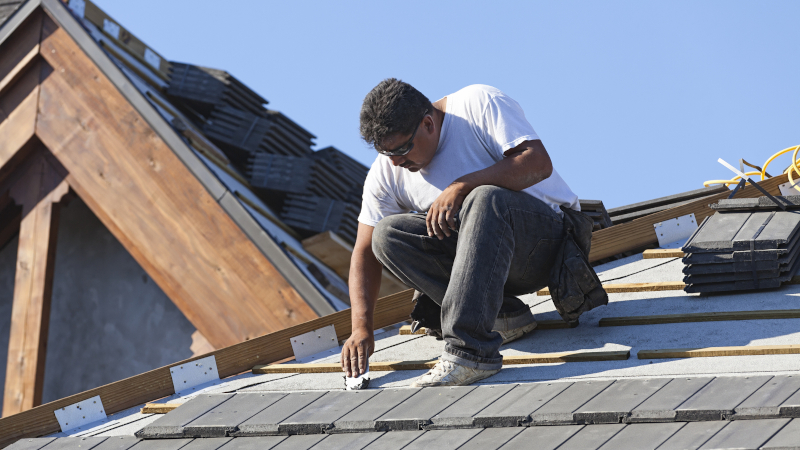 Tile roof installation should always be done by someone who has experience working with tile roofs. We have worked with tile roofing for many years, and we are very familiar with the product. We can install a beautiful tile roof for you that will add a wonderful and interesting design element to your home or commercial building. Tile roofing is beautiful and will add value to your property. It comes in many different designs and colors, so you are sure to find something you will love. Tile roofing is resistant to rot, fire, and even winds over 125 miles per hour. A tile roof can last over 40 years and is very durable. If you are looking for a roof that is functional, beautiful, and unique, you can't go wrong with a tile roof.
Contact us today at Aztec Roofs if you are interested in learning more about tile roofs. We will go over all the benefits of tile roofing and help you make an informed decision. We can also give you a free estimate so you will know the cost upfront. We do quality work and will make sure that your tile roof installation is finished in a reasonable amount of time.
---
At Aztec Roofs, we offer tile roof installation for customers in Cape Coral, Ft. Myers, Lehigh Acres, Pine Island, Port Charlotte, St. James City, Punta Gorda, and Lee County, Florida.