We are a full-service residential roofing contractor offering upfront estimates for installation, repair, or replacement roofing services.
If you're searching for a unique way to beautify your Cape Coral, Florida home, tile roofing is an excellent option. Work with our specialists here at Aztec Roofs to find the right style, color and design for your home. The underlayment is the most crucial aspect of your roof. To keep it protected for years to come, we only use Boral Tile Seal. This adds an additional layer of protection that shields against premature deterioration.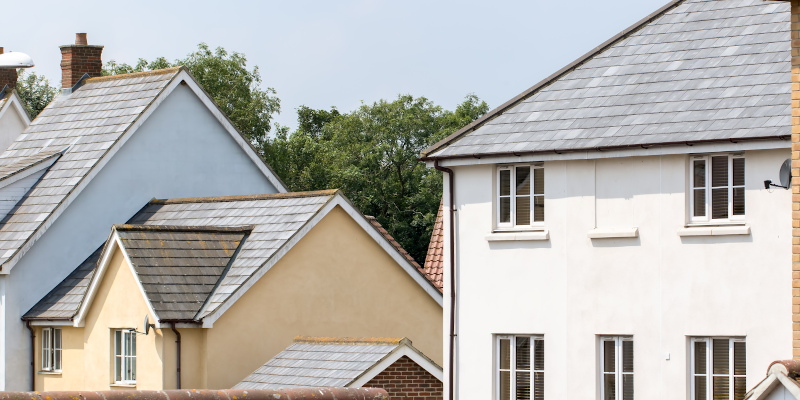 Did you know that when roofs are exposed to constant rain, they're more susceptible to premature rot? Fortunately, when you invest in tile roofing, you don't have to worry about this unfortunate problem. Tile roofing resists fire, wind and rot, making it an ideal option for homeowners wanting to bridge the gap between style and function.
Aztec Roofs: Your Reliable Roofing Company
Of course, tile roofing isn't the only
residential roofing
option that we have to offer. We also offer shingle and metal roofing, which both have many advantages. Shingles are affordable, stylish, and extremely durable. Whether you go with architectural shingles from Owens Corning, the Timberline Lifetime shingles with a 50-year warranty, or something from GAF, a leading supplier of roofing shingles, you are sure to get great results. Metal roofing has advantages, too, including extended longevity, ability to reflect UV rays, fire and wind resistance, and increased aesthetic appeal.
As a full-service residential roofing contractor, we don't just install shingles, metal, and tile roofing. We also handle repairs. We'll thoroughly inspect your roofing and give you an honest recommendation as to whether repairs will provide a sufficient lifespan extension or if you'd be better off investing in replacement instead. Whichever way you go, your estimate will be all inclusive. No hidden charges. You'll know upfront what it will cost for your residential roofing repair, installation, or replacement. Call today to learn more.
FAQs About Our Residential Roofing Services
At Aztec Roofs, we are the residential roofing company you can trust. Below, we have answered some questions about what our roofing company does and what you need to know about our operation.
Why is tile roofing beneficial?
Tile roofing isn't prone to moisture problems, like rot and mold. In fact, tile roofs are extremely durable. If you have a tile roof on your home, you can expect it to last for many, many years.
Do you work with shingle and metal roofing?
Yes! We can work with both shingle and metal roofing. And if you want us to install a new shingle or metal roof on your home, we're up for the job.
Can you repair my roof?
Yes! We can handle roof repairs of any complexity or scope. If your roof is leaking, you're missing shingles, or your roof incurred damage in a recent storm, call us. We can fix your roof quickly, so the damage doesn't get any worse.
Why should I choose you as my roofing company?
We are a trusted, reliable roofing company with years of experience in our industry. We are extremely thorough, dedicated to our customers, and known for the quality of customer service we always provide.
How do I get an estimate?
Start by contacting us directly. We'll set up a time to come and inspect your roof and then provide you with a comprehensive estimate, as well as more information about what's to come.