There comes a time for every roof to be replaced, but not all roofing materials are created equally or have the same lifespan. Metal roofing is more durable than and will outlast shingles, making it a good option for those looking to invest in their home for the long haul.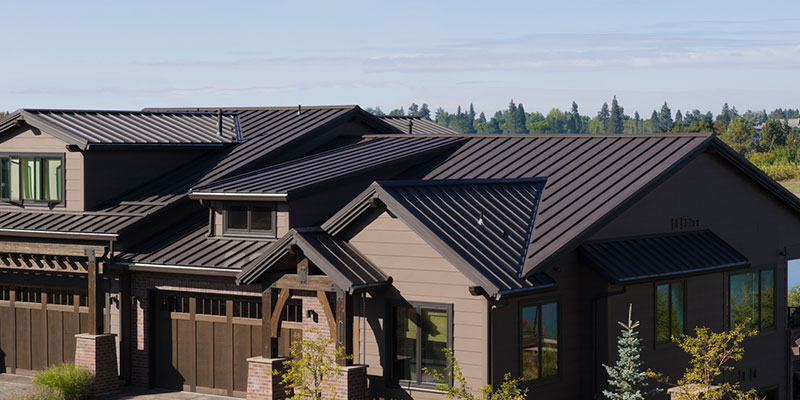 The initial install may be more expensive, but metal roofing adds to the value of the home; there are also other benefits in addition to longevity that make the investment pay for itself over time. Some of the additional benefits of metal roofing include:
A lifespan of 50 years or more, meaning you may never have to replace the roof again
A variety of aesthetically pleasing design and color options to match your style
Interlocking panels that offer superior wind resistance compared to other options
Increased fire resistance
Better energy efficiency that saves money and keeps the home cooler in hot summer months
Lower weight that puts less stress on underlying structures, which increases their longevity
More versatility in matching the existing roof if the home is ever expanded
Environmental benefits, as metal roofs often contain a high percentage of recycled material and are 100% recyclable when or if they are removed
The soothing sounds of rain falling on the roof
Considering all these benefits, it is easy to understand why so many people opt for metal roofing when it is time for roof replacement. If you live in the Cape Coral, Florida area and your roof is compromised, or if you just want to enjoy the benefits of a metal roof, working with our team at Aztec Roofs is the way to go.
Unlike some other roofing companies, all our project costs are presented upfront and include high-quality materials you can trust and no substitutions with a lower initial price tag, but lesser quality that ends up costing more in the long run. We also cover any damages that occur during replacement and leave the work area as clean or cleaner than when we arrive. We look forward to taking on your roofing project. Give us a call today!