We can help you increase the value of your property with metal roof installation.
When you need a roof on a new home, a commercial building, or another structure you are building on your property, or if you need to replace the roof on your existing home or other building, we are here to help. At Aztec Roofs, we have been in the roofing business for a while now, and we have a lot of experience with all different types of roofing. Right now, metal roofing is becoming a popular choice for many people. Metal roofs are sleek and add a nice design element to your property. The great thing about using metal for roofing material is that it is very versatile and will go with almost any design, including modern, contemporary, traditional, or farmhouse. It will look great no matter what. You really can't go wrong with having metal roof installation done on your home or business.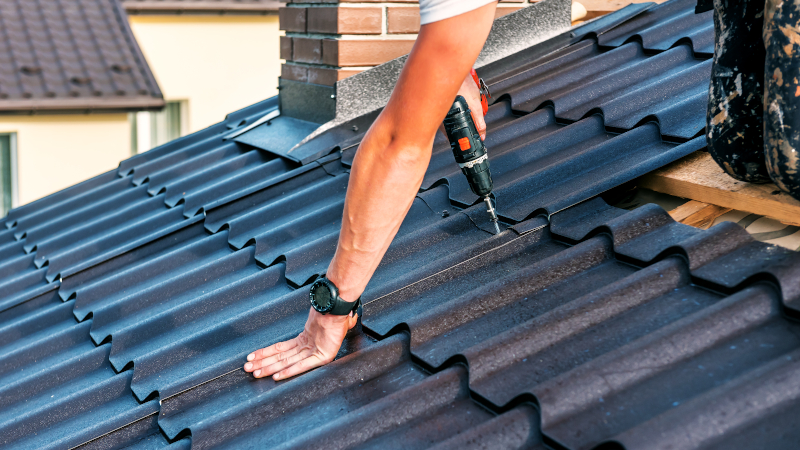 We can have metal roof installation done on your home, shed, garage, barn, commercial building, or outbuilding in no time. Besides looking great, there are many benefits of having a metal roof. First and foremost is durability. A metal roof is very durable and will last much longer than a shingled roof. In fact, a lot of people who have a metal roof on their home or business will never have to replace it. How nice would that be to never have to pay for a new roof again? While a metal roof may cost you more money upfront, it will end up saving you even more money over time, so it is a great investment for your Port Charlotte, Florida property. A metal roof will also help keep your home or business a little cooler as the metal reflects the sun. This can make a big difference in the indoor temperature, especially in the warmer months.
If you are considering a metal roof for your home or business, we can take care of metal roof installation for you. We will work quickly and efficiently to get your new roof installed. We do excellent work and have an A+ rating with the Better Business Bureau. We offer prices that are competitive and affordable. You can count on us to install a beautiful new roof for your home or commercial building.
---
At Aztec Roofs, we offer metal roof installation for customers in Cape Coral, Ft. Myers, Lehigh Acres, Pine Island, Port Charlotte, St. James City, Punta Gorda, and Lee County, Florida.