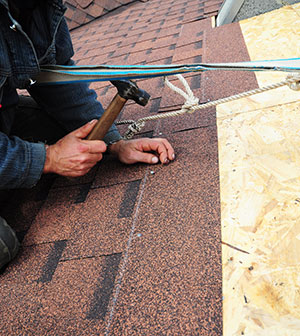 When in the market for a new roof, there are a variety of options to choose from that all have their benefits and drawbacks. It is not a bad idea to speak to a roofing contractor about what may be the best fit before investing in a new roof. Shingle roofing is one good option that has become popular for good reason. Some benefits of shingle roofing include:
Affordability: As one of the most affordable options, shingles can cut costs, which can be beneficial if the owner is not sure how long they will keep the residence.
Effectiveness: Shingles may be more economical, but they still hold up to the elements.
Aesthetics: Shingles may appeal to those who favor a more traditional look.
Variety: There is no shortage of options when it comes to color, shape, and style.
Easy Installation: Shingles are small and light, making them easy and efficient to install.
Durability: Unlike some other options, shingles will not rust, which can be especially beneficial in salty coastal climates.
If these benefits of shingle roofing appeal to you, our team at Aztec Roofs is a great choice. We serve the Cape Coral, Florida area with superior service and excellent workmanship. We work with you to find the best roofing choice for your personal style, needs, and budget. We are also vigilant about what types of underlayment are used, as it is a vital and crucial element of any roof. We want to protect against premature deterioration to give your home long-lasting protection you can trust.
Reach out to our friendly, professional team today to discuss options, receive a free consultation, or schedule your roof work!