Are you in the market for a new roofing system? Roofs can be quite the investment, so you want to make sure you are getting a quality roof that will last you a long time. Metal roofs are notorious for being reliable, but they are sometimes overlooked because of their price tag. However, here are the top perks of having metal roofing:
Built to Last – Metal roofs are built to last. While shingle roofs will last you anywhere between 25 and 30 years, a metal roofing system can last you 60 years or more. Invest in a roof that will produce quality results for a longer time period.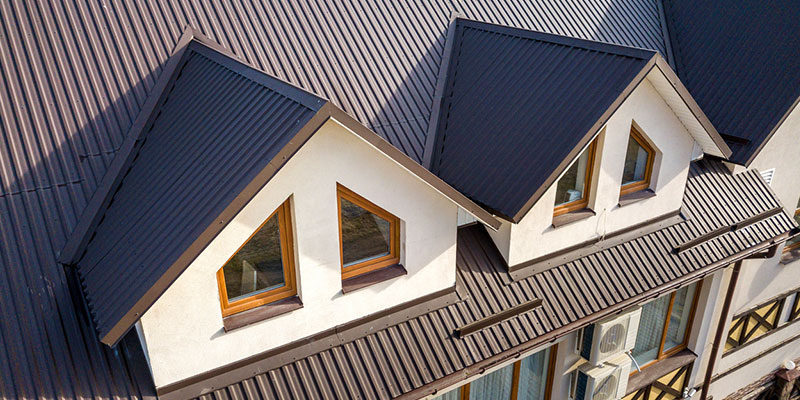 Durable – Metal roofing is known to be highly durable, which is why it tends to last twice as long as other roofing systems. If you live in an area that experiences extreme weather conditions, a metal roof is right for you. Metal roofs resist strong winds and are extremely water resistant.
Sustainable – Did you know that metal roofing is highly sustainable? Metal roofing is made up of anywhere between 25% and 35% of recyclable materials. In addition, metal roofing provides energy efficiency and reflects sunlight, making your energy bills lower.
We hope these perks have inspired you to consider metal roofing for your next roof purchase. Metal roofs are built to last, durable, and sustainable. You can't go wrong with metal roofing. If you have any questions regarding metal roofing and the services we provide, contact us today at Aztec Roofs!