Make Your Home a Pillar of Style With Tile Roofing
Providing installation and repair services in Port Charlotte, FL
If you're searching for a unique way to beautify your home, tile roofing is an excellent option. Work with the specialists at Aztec Roofs Inc. to find the right style, color and design for your home.
The underlayment is the most crucial aspect of your roof. To keep it protected for years to come, we only use Boral Tile Seal. This adds an additional layer of protection that shields against premature deterioration.
We offer tile roof installation in Port Charlotte, FL and the surrounding areas. Call now to receive your free estimate.
Fixing a metal roof
Avoid rot with tile roof installation
Did you know that when roofs are exposed to constant rain they're more susceptible to premature rot? Fortunately, when you invest in tile roofing, you don't have to worry about this unfortunate problem.
Tile roofing resists fire, wind and rot-making it an ideal option for homeowners wanting to bridge the gap between style and function.
If you're in Port Charlotte, FL or the surrounding area and need tile roof installation, call 239-834-7840.
Advantages of Tile
Adds value to your home
Lots of styles and colors to choose from
Longevity up to 40 years
Fire resistant
More energy-efficient than shingles
Rot resistant
Wind resistant in excess of 125 mph
The Installation Process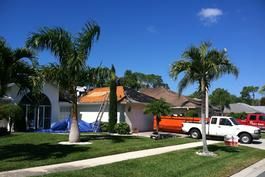 1. Tear down to sheathing.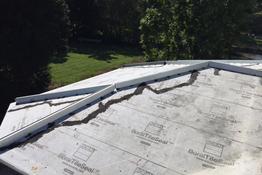 2. Install Boral Tile Seal Premium underlayment. Drip edge is sandwiched between 30 felt and boral. Install galvalume ridge channel.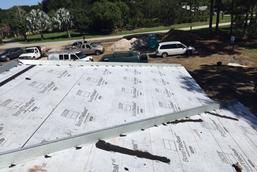 3. Ready for tile.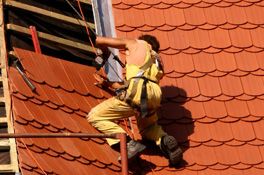 4. Re-nail with 2 3/8″ ring shank nails 6″ O.C.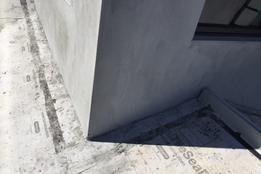 5. Wall flashings are placed over underlayment then bulled and covered with another layer of underlayment..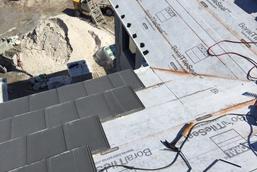 6. Valleys are lined galvalume metal placed over peel and stick underlayment and covered with Boral underlayment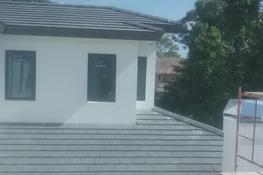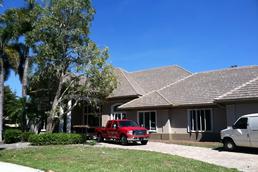 The most important part of installing a tile roof is the underlayment, and that's why we recommend Boral Tile Seal. Boral has a 30 year warranty. Valleys and wall flashings are the most common repair areas on tile roofs. We line our valleys with peel and stick underlayment under the valley metal for double protection. Wall flashings are sandwiched between underlayment as well. The details are very important on tile installations. Go here for metal roofing installation.
---
At Aztec Roofs, we offer tile roofing for customers in Cape Coral, Ft. Myers, Lehigh Acres, Pine Island, Port Charlotte, St. James City, Punta Gorda, and Lee County, Florida.
Similar Services We Offer: