We provide quality services for flat roof repair.
The roof on your home or business serves a very specific purpose: to protect the building. The roof protects the inside of your property from wind, water, rain, hot sun, and everything else mother nature can throw at you. A flat roof provides your property with maximum protection just as well as a sloped roof. When your flat roof is in good condition, you probably do not even think about the roof and the protection your property gets from it. When you have a problem with your roof, however, it will put those thoughts into the front of your mind. If you notice a problem with your roof, you will need to have your roof repaired as quickly as possible. You can call us today to schedule flat roof repair for your Port Charlotte, Florida home or business.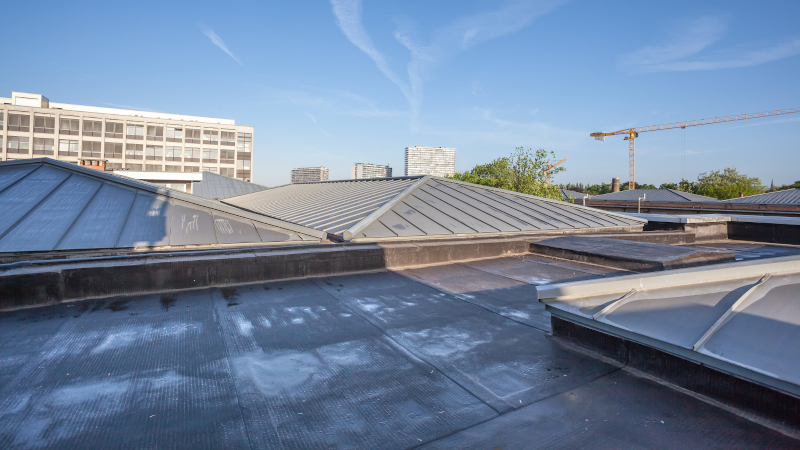 It is important that you have any damage, or even suspected damage, to your roof looked at as soon as possible. There are a few things that you can look for on your flat roof to see if there are any problems. If you have any water leaking into your building through the roof, that is a sure sign that you have a problem. Another red flag is if you notice any cracks, missing pieces, or damage to your roof. This damage should always be looked at by a professional to determine if any repairs need to be made. Finally, if you notice any soft spots on your roof that are sagging or feel spongy, it likely means you have a problem. Flat roof repair is relatively simple, and we can take care of it for you in no time.
Call Aztec Roofs for great service and workmanship throughout the entirety of your roofing project.
Call us today at Aztec Roofs if you are looking for a great option for flat roof repair in Port Charlotte. We have a lot of experience working on flat roofs, and we know exactly what needs to be done to repair your roof and make it like new again. We do great work and have excellent customer service. We are confident you will have a great experience working with us. We can take care of all of your roofing needs.
---
At Aztec Roofs, we offer flat roof repair for customers in Cape Coral, Ft. Myers, Lehigh Acres, Pine Island, Port Charlotte, St. James City, Punta Gorda, and Lee County, Florida.