Make the Lasting Investment-Choose Metal Roofing for Your Home
Discover why homeowners in Lee County, FL prefer this option
Lee County, FL is known for heavy winds. This makes keeping your roof well-maintained especially difficult. Instead of spending countless dollars on repair services, invest in metal roofing.
Aztec Roofs Inc. offers metal roof installation for homeowners in the southwest Florida area. To schedule your free consultation, please call 239-834-7840.
Roofing for your home
Invest in metal roofing and reap the benefits
Metal roofing is an excellent choice for homeowners in Lee County, FL and the surrounding area because of its endless benefits. These include:
Fire and wind resistance
Extended longevity
Its ability to reflect UV rays
Increased aesthetic appeal
Metal roofing is known to last at least 50 years! This fact alone makes it an ideal choice for homeowners in the area.
We offer free on-site and phone estimates on all metal roof installation services. Call today to speak with a member of our team.
Metal Roofing is a Good Choice for Southwest Florida
140 mph wind rating
Fire resistant
Light weight
Very durable
Reflects UV rays making a cooler roof
Several types and styles to chose from
Many colors
Long life up to 50 years
Adds value to your home
The Installation Process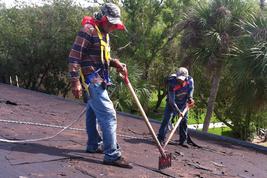 1. Tear existing roof off down to the sheathing.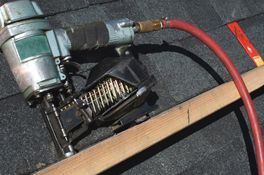 2. Re-nail with 2 3/8″ ring shank nails 6″ O.C.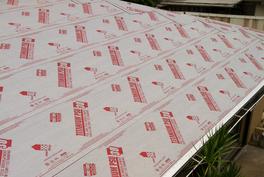 3. Install Titanium PSU30 peel and stick underlayment for a secondary water barrier that is also designed to stand up to high heat.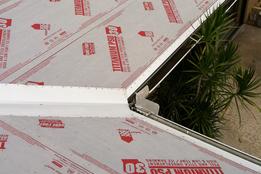 4. Install metal flashing in all valleys and at all walls. Place butyl tape at all flashing edges under metal roof.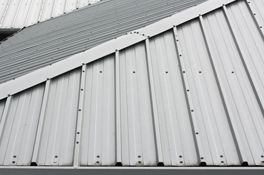 5. Install new metal roof on this job 5V Crimp.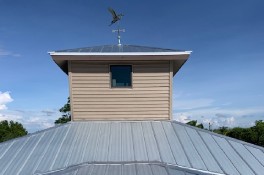 6. Completed project.
---
At Aztec Roofs, we offer metal roofing for customers in Cape Coral, Ft. Myers, Lehigh Acres, Pine Island, Port Charlotte, St. James City, Punta Gorda, and Lee County, Florida.
Similar Services We Offer: