Choose metal roofing for your home.
When you pick a material for your new roof, you're not limited to just shingles and tiles. In fact, there are tons of other options out there for residential roofs, like metal roofing. This type of roofing is a great option for nearly any home in Lehigh Acres, Florida because of its fire and wind resistance, extended longevity, ability to reflect UV rays, and improved aesthetic appeal.
Roofing for your home
At Aztec Roofs, we can install metal roofing, and we're eager to get started on your roofing replacement project. We can also install metal roofing on your home if you're working on a new build. Whatever the project, we offer exceptional workmanship and unbeatable results. Our experienced, professional roofers work quickly and stop at nothing to make sure every job is done right.
Living in Florida, we know it's tough to stay cool, especially during the long, hot, and humid summers. Metal roofing reflects heat, so your home's interior will stay cooler throughout the year. This is a big reason why so many people in the Lehigh Acres area choose this type of roofing, on top of its impressive longevity. Although it's more of an investment than a shingle roof, metal roofing can last up towards 60 years or longer.
Go with a metal roof for your home, and you won't regret this material choice or your decision to hire us as your roofer. Reach out to us today to get an estimate for a new metal roof or to find out more about this popular roofing material.
The Installation Process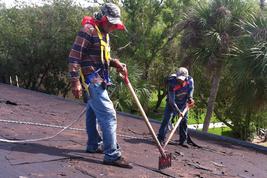 1. Tear existing roof off down to the sheathing.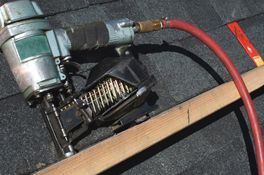 2. Re-nail with 2 3/8″ ring shank nails 6″ O.C.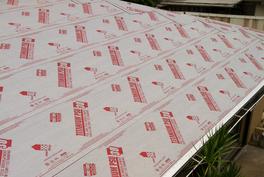 3. Install Titanium PSU30 peel and stick underlayment for a secondary water barrier that is also designed to stand up to high heat.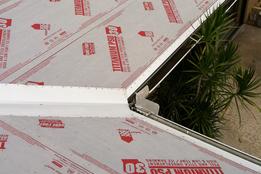 4. Install metal flashing in all valleys and at all walls. Place butyl tape at all flashing edges under metal roof.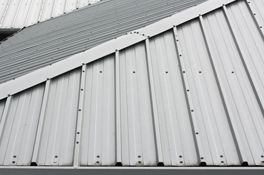 5. Install new metal roof on this job 5V Crimp.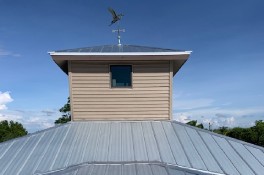 6. Completed project.
---
At Aztec Roofs, we offer metal roofing for customers in Cape Coral, Ft. Myers, Lehigh Acres, Pine Island, Port Charlotte, St. James City, Punta Gorda, and Lee County, Florida.
Similar Services We Offer: